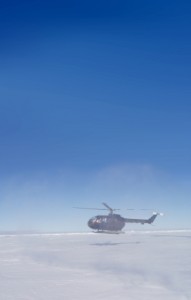 The helicopter from McMurdo is landing as I type this. I just got word that one of the scientists on board is Director of the Organization of Space Astrophysics in Italy, Dr. Dante Alfieri.
Dr. Alfieri just published his 12th book, a series of essays entitled "Quantum Field Theory and Black Hole Thermodynamics", which I read from cover to cover in one sitting, and probably screamed "YES!" and pumped my fist like a million times before I finished.
However, given my recent discoveries, he is probably the last person I want to see at Station151.