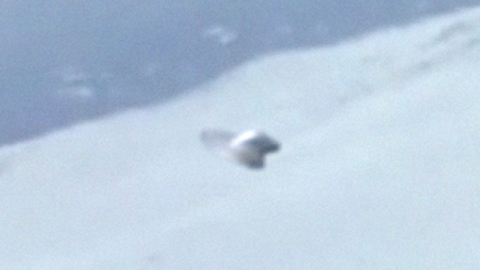 Spegg is wrapping me up in light green plastic. He's got a big roll of it, like the kind they use when they're crating up boxes on pallets. He's wrapping me up. Around and around and around and around. I'm a plastic mummy. He's got the Nanoblack all up in there, too. He whispered some bullshit and the oily substance stiffened and stuck hard to my body like burned glue.
Whatever's left of my head gets it, too, but he leaves me a little slot to see out of and another one to breathe out of, which is kind of pointless because while I can see just fine, I'm pretty sure I'm not breathing.
Spegg is whistling while he works. The melody is a little off, but he's whistling "When Johnny Comes Marching Home", the American Civil War song, better known by American children as "The Ants Go Marching." I'm actually curious which version a transgenic fish from 167 years in the future would actually know. Or if it's something entirely different.
I let the thought go. Spegg has me in a modified fireman's carry and we're going out on the ice. He's whistling something else now. I'm not sure what it is. We're outside Shakleton's hut. There's a pod out here. It's silver and black with four rows of black fins running along the top like dorsal fins. It's sleek and perfect and shiny, seemingly untouched by the elements. A slight haze is visible around its perimeter.
Spegg waves his hand and a small hatch materializes. Part of the shiny exterior just falls away into the haze and the pod's interior is visible. There's a simple silver chair in the center. Metallic and sort of leathery, somehow, and nothing else. Some edges are visible, where control panels might appear, but it is largely void of detail. Spegg slides me in on the floor behind the command chair, then follows me in and takes a seat. He waves his hand again and the hatch disappears. A few more gestures and the walls fall away entirely. There's nothing left but the glow of a few instruments. Otherwise it looks like we're sitting outside in the snow.
There's an almost distant whirring sound as the ship lifts off the ice without the slightest jolt.